Amenities Made in the Shade
Featuring sun-drenched floorplans, a stunning rooftop garden and pool, a modern fitness studio, and Bozzuto's premier management service, The Milton delivers the comforts of home alongside the luxuries of resort-style living.
"Follow the golden rule. Treat everyone the way you want to be treated."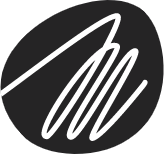 Professional Gym
Whether it's a light stretch or high-intensity training, enjoy a world-class workout anytime you like. With well-appointed locker facilities, on-site maintenance, and a commitment to rigorous cleaning, it has never been easier to tap into your strength.
Rooftop Retreat
Escape to the lush, shaded gardens, refreshing pool, and fully equipped club room at The Milton's rooftop retreat. With everything you need to unwind or entertain, it has never been easier to lean into the good life.
Walkable Retail
At the heart of a bustling shopping district, The Milton delivers easy access to global cuisine, local businesses, and one of the area's most prestigious shopping centers. With hundreds of stores and restaurants at your doorstep, it has never been easier to get everything you need.
Central Lobby
Round-the-clock concierge services support your day-to-day, accept packages and food deliveries, welcome guests, and coordinate maintenance. With Bozzuto's award-winning service team, it has never been easier to find help when you need it.
The Milton Amenities and Services: The Complete List
Rooftop infinity pool with event space
Outdoor kitchen and grills
Outdoor fireplaces and lounge areas
Community garden and potting station
Clubroom with gaming area
Secure package storage
Fitness studio and yoga room
Pet spa with wash stations
Bike storage and maintenance room
Electric car charging stations
Rentable storage closets
On-site industrial washers and dryers
Next: Add Up the Features